Dying to the Flesh
No Longer I who live but Christ
Date: Feb 14, 2021
Preached by: Pr. Joshua Paul
Paul writes in Galatians that it is no longer I who live but Christ lives in me and the life I now live I by faith in the Son of God who gave himself for me.
This statement describes his list in the best way possible and reminds us of the way God desires that we live, that we die to the flesh and live for God.
In the world, we live, it is often a temptation to keep the works of the flesh alive in us and somewhere the old man is still living and active. We ought to probe our lives and examine where we stand.
Have we died to the flesh or are we still alive in flesh?
Listen to this sermon as Pastor Joshua on how to overcome the flesh.
Listen to our Latest Sermons
Dealing with Failures Biblical Lessons on Dealing with FailuresDate: Apr 25, 2021 Preached by: Pr. Joshua Paul Failures are inevitable. They are part of the plan and purpose for which God has designed us. Though failures are hard to accept they turn us towards God's...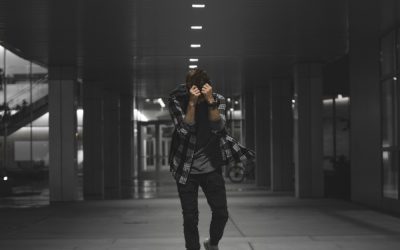 Dealing with Fear Overcoming the Fear that grips usDate: May 2, 2021 Preached by: Pr. Joshua Paul We are living in a time where an unseen virus is ravaging lives and it's so easy to live in fear that probably we also may be consumed by the virus. However, God teaches...
Let everything be done in Order and Decency.