Therefore, Hebron became the inheritance of Caleb the son of Jephunneh the Kenizzite to this day because he wholly followed the LORD, the God of Israel. (Joshua 14:14).
As I went through the cross-references for this passage, I noticed that the phrase "wholly followed the Lord" has been used six times in the Bible concerning Caleb alone. (Josh 14:8,9,14; Num 14:24, 32:12; Deut 1:36).
I wonder if I'll ever be known as someone who 'wholly' followed the Lord. It's remarkable what comparison with faithful saints of the past can do to you. At times they show remarkably similar imperfections as ours, but mostly they make us wonder how we have wasted our lives. One such remarkable saint was Caleb. He had the ticket to the promised land, along with Joshua. And all this because he 'wholly followed the Lord'.
The Hebrew word for 'wholly' is 'mah-lay' which at the root of it means "to be filled' or 'to be full of'. The initial days of our salvation, there is such a radical change that we recognize that it's not I but the Spirit whom God filled in me. We perceive ourselves to be full of the Spirit and testify " It's no longer I who live but Christ who lives in me".
But now when you examine your life, would you give the Holy Spirit, credit for the life you are living today? Or is it the flesh, the world, that you live by?
Are you 'full of' the Spirit or are you 'full of' the world?
For some of you, this is a question to ponder upon, but to most of you, this is a rhetorical question.
God didn't sacrifice His thumb for you. He did not sacrifice both His legs. He did not just bear a few scars for you. He sacrificed His one and only Son, whom He so dearly loved for you. He lived a Holy life and died for you. The God of heaven and earth gave Himself up, on the cross, wholly, for you. But have you given yourself up, wholly, for Him, for the cross, for the Gospel?
Setting an alarm to wake up early on Sunday, to sit on your bed and stream the church service is not 'wholly'. Deciding to read a small devotional tagged with a small prayer at the end, is not 'wholly'.
So, what does it look like to 'wholly follow God'?
We don't have to look further than Caleb here. Caleb prioritized seeking the will of God and obeying his commands. And we are to do the same; seek God's will and obey his commands.
Read the Bible, that you may know the living God, and His will and seek Him for a greater measure of His Spirit that He may enable you to 'wholly' live for Him and honour Him.
For the same reason Jesus said "If anyone serves me, he must follow me; and where I am, there will my servant be also. If anyone serves me, the Father will honour him (John 12:26).
Commit yourself today to follow Him 'wholly'. Let the world primarily know you for your faith in, and service to your King, Jesus Christ.
God be with you.
What does it mean to Wholly follow God ?
We all have a past. If we look back, it hurts. Though there are good memories, if we look back there are memories that can hurt us. If you step outside and ask people in their mid 30's to share a memory from their past; they will answer with extra caution because they...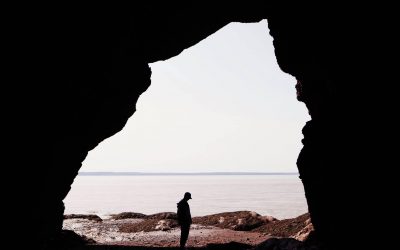 "Knowing where to Hide" is the key factor to living a christ-centered life. Job, a man found in the scriptures, whose piety and devotion towards God was far greater than any of the people living during his time. He would have lived around the time of the patriarchs;...